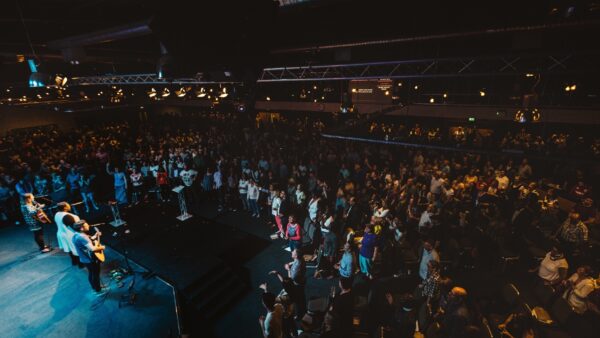 Thy Kingdom Come
—
Join the global wave of prayer, 18 - 28 May 2023
Thy Kingdom Come (TKC) is a global prayer initiative from The Archbishop Justin Welby, inviting Christians around the world to pray as Jesus' taught us to; "your kingdom come, your will be done, on earth as in heaven". This season of united prayer runs annually from Ascension Day (when Jesus 'ascended' to heaven) to Pentecost (the coming of the Holy Spirit). We are glad to join in with millions around the world, lifting our hands and hearts to God in prayer.
There are number of ways to get involved.
Bow Down
Wednesday 17 May, 21:15 at the Market Square, Nottingham - We'll be gathering in the market square to kneel and pray for the city and beyond. We will begin to pray from 21:30 for 15 minutes and at the end of this time of prayer we will raise our phone torches to symbolise Jesus being the light of the world. You will be provided with a guided prayer booklet upon arrival.
Prayer walks
In May and June 2023, Nottingham City Prayer are inviting the whole church to join an exciting adventure of walking every street in Greater Nottingham - praying for God's blessing - everywhere. Click here to sign up and for more info.
Thy Kingdom Come Gathering
Prayer and worship evening - Thursday 25 May, 19:00 at Trent Vineyard - Book tickets here.