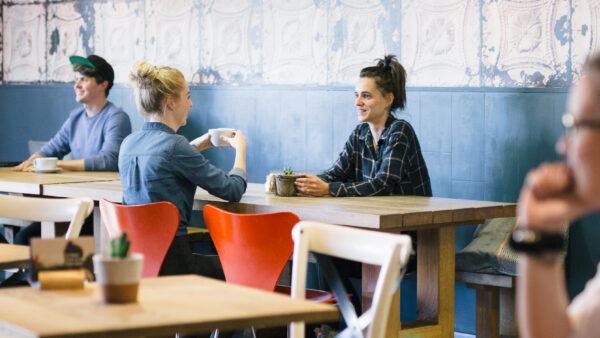 whitebird
—
We are a coffee shop serving quality coffee, cakes, snacks and light bites. A great place for a meeting or to catch up with friends.
Reopening safely
The coffee shop is a great place to connect with others and come back to the building in a safe way.
We have worked hard to ensure that we can make things as safe as possible. We have a great coffee shop space with plenty of inside and outside space which has helped us achieve this.
Although things will look different, we will still have the majority of our menu range available so you can come for those favourite items that you might have missed.
Find us
We're based at Trent Vineyard Nottingham:
Café Trent, Unit 1 Easter Park, Lenton Lane, Nottingham, NG7 2PX
Coffee, cakes and light bites
We use Nottingham based artisan coffee roasters, 200 Degrees. Because like 200 Degrees, we believe in the perfect cup of coffee. Great taste, done the right way. All their green coffee beans are sourced from Rainforest Alliance certified farms, carefully selected and brought back to Nottingham for you to enjoy.
We also have a range of other hot and cold drinks available. We offer a selection of light bites (paninis / rolls), cakes and pastries.