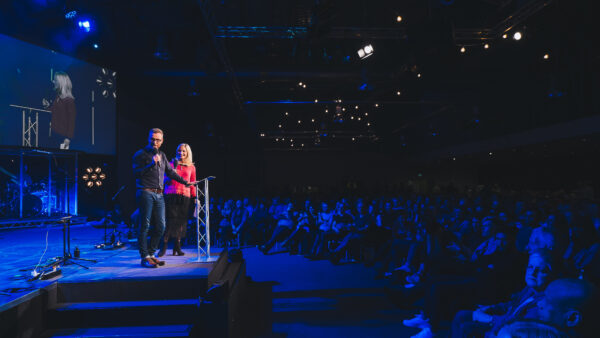 Updates
—
An update from The Trent Vineyard staff team...
We wanted to update you on our current thinking regarding our plans to relaunch Sunday gatherings at the warehouse. We shared this with the whole church on Sunday 27 September.

We have for a while been talking about our plans to meet physically again for Sunday services - with the qualifier being "providing the current trajectory of recovery continues". And as you are probably aware we have been planning towards our first physical service at the Warehouse being next Sunday 04 October.

However, as we have become very aware in the last few days, the trajectory of recovery has not continued, but rather it has reversed with the rate of COVID infection rapidly increasing again. The UK Corona alert level has moved back up from three to level four to reflect this serious negative change in direction.

In light of this increasing level of risk we have reached the conclusion that while the government guidance does continue to allow worship gatherings, we don't feel it would be appropriate at this stage to hold an event with large numbers of people gathered in our auditorium. Even with strict social distancing in place, the numbers we were planning for would be among the largest gatherings in the region, and at such a time as this we don't feel it is responsible to go ahead quite as planned.

So, our teams are exploring other potential options that may enable us to gather in much smaller numbers. This would allow people to share the experience of our church services through watching and participating together, and we are hopeful that we will be able to do this on the fourth or soon after.

We're mindful that the situation may change at short notice if the national picture changes - but either way we anticipate providing further updates via email and social media this week. The website will also have updates.

One other update regarding Sundays, which we really hope will enhance the sense of connection, is that as of 04 October the 09:15 service will be broadcast live on YouTube and Church Online from the warehouse. Although it'll just be the team here, it will mean you will be able to hear what we say as we say it, we will be able to see and maybe respond to comments that you make online during the service and it'll help our sense of being together.

That service will then stay available on YouTube. So if you usually engage with church at 11:15 or 19:00 you will be able to watch on YouTube but it won't be a premier so there won't be YouTube live comments.

However you will still be able to watch the service at the usual 11:15 and 19:00 times on the church online platform via the website or at trentv.org/stream with live prayer and chat so we'd recommend those if you enjoy all that interaction.

As this situation unfolds we continue to seek God's will and make decisions which balance the tension between the pastoral need for community, and our responsibility to demonstrate love for our city by prioritising safety. And we would love for you to continue to pray that God would grant us grace and wisdom.